Tensorcom's small form factor, ultra-low power consuming, high performance single chip WiGig/60GHz solutions enable unbounded battery powered wireless applications.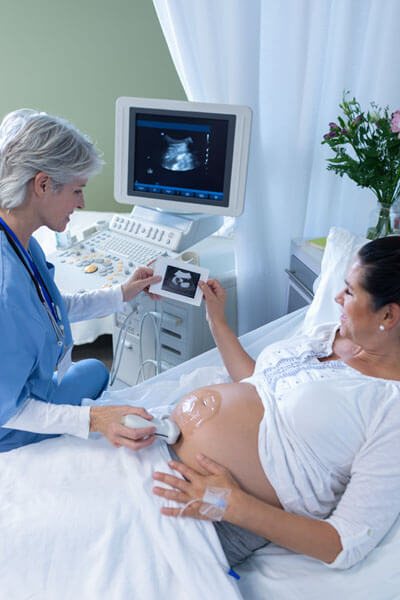 Healthcare
One of the challenges many handheld medical probes share is the cabling required between the probe and its signal processing base station and display. Medical personnel have made the observation that the cables are difficult to keep clean/sterilized and get in the way when probing the patient. One approach that addresses both of these issues is to replace the cable with two 60GHz wireless nodes to wirelessly connect the probe and its base station/display.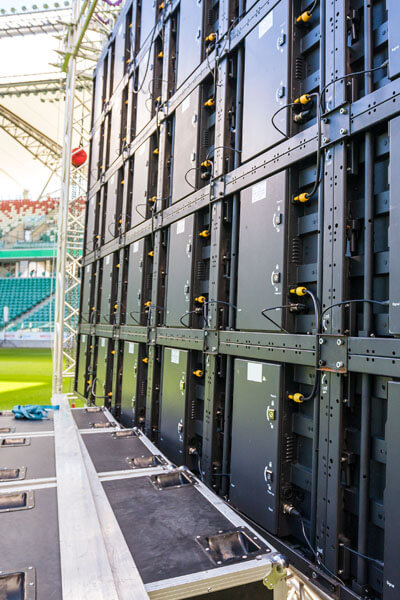 Video Wall Displays
Unlike the Home Entertainment market in which video content is transferred between a single source device and a single display the Industrial/Commercial Display market involves the transfer of video content between a source device and multiple interconnected HD displays to form a large scale matrix in which each device displays a portion of the overall digital image. The challenge that companies involved in this market have identified is: the cables interconnecting these large display matrices tend to generate heat, and become loose in their Ethernet sockets. One approach that addresses both of these issues is to replace the cables with multiple 60GHz wireless nodes between each of the displays in the display matrix.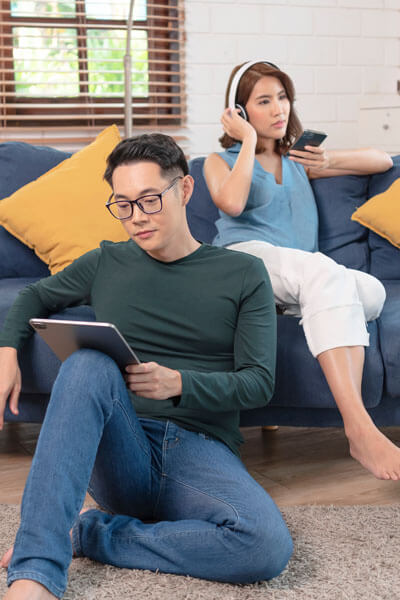 Consumer Electronics
In Consumer Electronics the dominant consumer devices are mobile phones, tablets, laptops/desktops, digital storage devices, and video display devices. A common set of use cases for these consumer devices is the exchange of digital content ( e.g. data files, photos, photo albums, videos ) between devices via a cable (e.g. USB, HDMI ).
The advantages of using standardized, certified WiGig wireless modules are:
the elimination of cables
the elimination of connectors
directed multi-gigabit transmissions that reduce interference among a higher density of wireless devices.
more secure wireless transmissions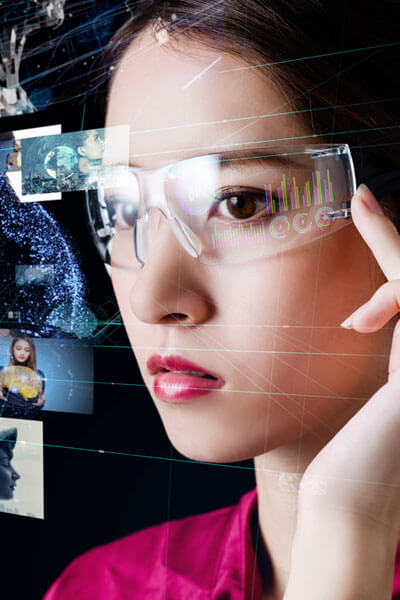 Augmented Reality
One of the major trade-offs that developers of "smart" glasses must confront and balance when designing and developing their smart glass products for augmented reality (AR) applications is the trade-off between video resolution, power consumption and wireless connectivity data rates. The current smart glasses market spans the range in pricing from less than $100 to over $1000 dollars or more depending upon the level of content that is to be displayed to the user, the number of sensors embedded in the smart glasses frame and the resolution of the embedded video camera. One area in which Tensorcom's ultra-low power, 60GHz/WiGig certified single chip solution can be useful is in providing a multi-gigabit per second wireless connectivity solution that consumes less than 380mW when in transmit mode. In addition to multi-gigabit data rates, Tensorcom's 60GHz/WiGig chipset provides much greater wireless connectivity security than other wireless solutions due to its short range and directed beam formed signals.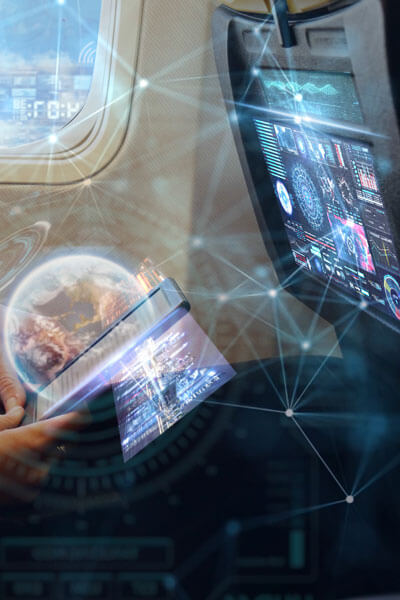 Aviation
One the challenges aircraft engineers contend with during the design of an aircraft is how to reduce the weight of the aircraft's cabling systems, which can contribute 1% to 2% to the total weight of an empty aircraft. One of the techniques being used to reduce the total weight of the passenger cabin infotainment cable system connecting the aircraft infotainment server to each passenger's infotainment display is to use a wireless network. In addition, to the infotainment system, the wireless network in the passenger cabin is being called upon to provide network connectivity to a plethora of passenger owned electronic devices (e.g. laptops, tablets, and smart phones). One wireless networking technology that is capable of providing increased throughput capacity, reduced latency and low power consumption is one based upon Tensorcom's 60GHz/WiGig chipset.
To discuss how our WiGig/60GHz technology and products can help address your ultra-low power, high performance wireless requirements.